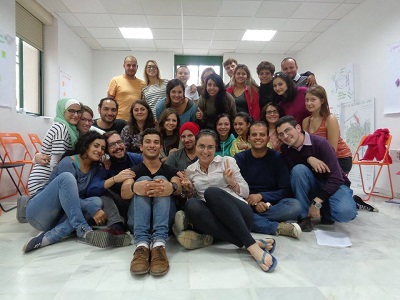 ''Find oursel-EVS'' Training Course: by EVS projects – Cazall Intercultural Lorca, Región de Murcia, Spain - (on October 2015).
The project brought together 25 youth workers and EVS mentors from Egypt, Poland, Bulgaria, Greece, Armenia, Romania, Morocco, Italy, Jordan, Macedonia, Tunisia and Spain.
Aims & objectives :
i) To explore and choose the most dutiable tool for mentoring and learning support,
ii) To explore values based approach in EVS,
iii) To find out what are the quality criteria in EVS,
iv) To create the strategy for mentoring for employability,
v) to create a space for exchange of experiences and best practices, and
vi) To explore the topic of recognition and learn about existing recognition systems and tools.