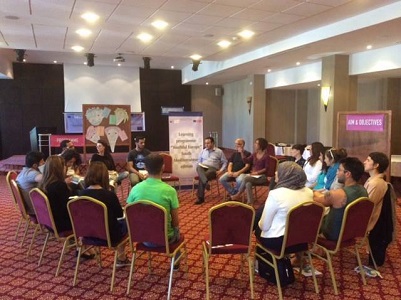 Learning programme "Youthful Europe": South Mediterranean edition; Training Course: Hammamet, Tunisia - (on April 2016).
The learning programme "Youthful Europe" is an initiative of the Austrian, German and Polish National Agencies for the Erasmus+: Youth in Action Programme and the three regional SALTO Centers (SEE, EECA and Euromed) responding to a need to provide perspectives for addressing the European dimension in youth work and to promote the empowerment of young people taking an active role in envisaging future Europe.
The aim of the learning programme is to provide youth work practitioners with a possibility to explore and critically reflect on different approaches towards Europe through three of its constitutive elements: identity, values and active participation and further inspire young people to see Europe as an opportunity.