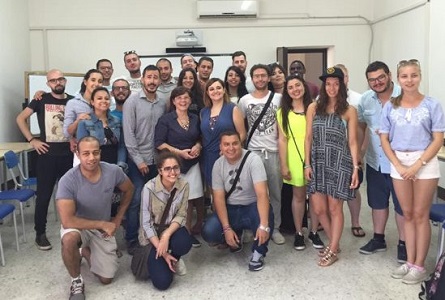 Youth Exchange "A Tune of Peace": Municipality of Uri (Cagliari), Italy - (on August 2016).
This project aims at empowering participants to actively make a difference in dealing with the challenging undertaking of the worldwide situation where violence occurs in a big amount nowadays, the School has decided to celebrate the peace and the solidarity among youngsters with an ambitious youth mobility project in Italy.
The objectives of the Youth Exchange " A Tune of Peace" are to bring people from different nations together and create the atmosphere of tolerance, understanding, conflict management and peace, use music, art, sport and non-formal educational tools to give a personal experience to participants about international cooperation and quality teamwork; promote social dialogue through social media channels in order to reach a large number of international youngsters with the message of peace.