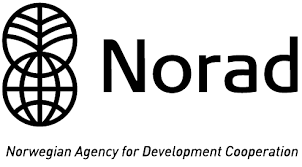 The deadline for applications is Sunday 31st May at 17.00 CET.
The COVID-19 pandemic has laid bare the structural discrimination that underpin societies across the world. In particular, it is the minority communities already suffering social and economic exclusion that have been worst-affected by the situation. State responses have not shown to take their specific considerations into account, relief efforts have not reached those most in need, and nationalistic responses are increasingly scapegoating and blaming marginalized groups for the spread of the virus.
In reaction to these alarming trends, MRG is launching a sub-grant scheme to support short-term joint projects of civil society organizations which examine and address the specific issues that minorities are facing in the MENA, South Asia and Southeast Asia regions in the context of the COVID-19 pandemic. Specifically, this grant scheme aims to support initiatives in Tunisia, Egypt, Iran, Syria, Lebanon, Bangladesh, India, Nepal, Pakistan, Sri Lanka, Vietnam, and Indonesia which align with the activities stipulated below.
Please note that unfortunately this grant cannot be used to cover short-term humanitarian needs (e.g. delivery of food or medical supplies, ration kits, housing needs, cash or income replacement).
Possible activities and approaches:
Below is a list of the types of initiatives this grant scheme could support.
Note: This list is not exhaustive. In case you are unsure if your idea fits the grant call, please send us an email at the address below with a short description before completing a full application.
- Documentation of, and advocacy on the specific issues minorities, especially religious minorities face as a consequence of COVID-19, as well as the policy and social responses to it (e.g. gaps in access to emergency measures such as access to healthcare, food or aid due to range of factors such as stigma, absence of documentation, geographic location, or wider discrimination; discrimination in the design or implementation of COVID-19 containment or response mechanisms).
- Documentation of, and advocacy on the social and economic impact of COVID-19 on minorities (e.g. domestic violence, access to education and general healthcare, access to justice system, etc.).
- Development of tracking mechanisms, which could be used for advocacy purposes, to monitor the spread of COVID-19 amongst remote, highly excluded, or hard to reach groups and to document effects of both of the virus and containment measures on minority communities, with a focus on religious minorities.
An additional 500 EUR funding is available for projects involving training of trainers, i.e through online training sessions cab be conducted during the pandemic. This training can include a variety of topics relating to issues of freedom of religion and belief, and religious minorities.
Please note that this grant can also be used to support pre-existing initiatives that align with its focus.
Initiatives that focus on the short-term provision of humanitarian support (ration kits, sanitization material, etc.) unfortunately cannot be funded by this grant.
Details:
- Timeframe: Projects may run for a maximum of 6-months from the time they are issued (June/July 2020)
- Grant size: The amount available for each project will be a maximum of 5,000 EUR.
- An additional 500 EUR is available to projects involving Training of Trainers (through online training sessions during COVID-19 pandemic).
- Please note, that all projects should respect existing official guidance to mitigate the spread of COVID-19.
Eligibility:
Your proposal is eligible for consideration only if it complies with the following criteria.
Projects in the following countries are eligible under this call: Tunisia, Egypt, Iran, Syria, Lebanon, Bangladesh, India, Nepal, Pakistan, Sri Lanka, Vietnam, and Indonesia.
- Projects shall have a clear design and objectives, as well as a justified budget.
- Projects should focus on religious minorities.
- Projects should be executed jointly by networks of civil society organizations (2 organisations at least to implement the projects), but the application and reporting shall be done by the lead project partner.
- All applicants should be registered as legal entities or be part of a registered entity/network in the respective country where they operate.
- All applicants must have the ability to receive funding.
We particularly encourage minority-led initiatives to apply.
How to apply?
Complete the Sub-grant Application form and the Draft budget in English or Arabic, and draft budget, and return by email to Cette adresse e-mail est protégée contre les robots spammeurs. Vous devez activer le JavaScript pour la visualiser. . Please include "application: the name of your organization and the country you are based in (i.e. application – Organization's name – Country) in your email subject. Please send proposal and all supporting documents in one email.
The deadline for applications is Sunday 31st May at 17.00 CET.
If you have any questions about the application process should be sent to the same email. Please include "Inquiry" as your email subject.
This call is part of the project 'Protecting the Rights of Religious Minorities' (QZA-0825 QZAI81 0410), which is co-funded by the Norwegian Agency for Development Cooperation (Norad). This content is the sole responsibility of Minority Rights Group and can under no circumstances be regarded as reflecting the position of Norad.