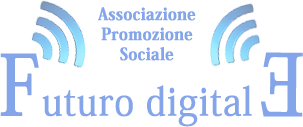 Promotion & Support to Development Locals Initiatives, just sign the "Memorandum of Understanding" to include the Coordination of the South Italy for Development and Promotion of Ideas and Projects Cooperation in the FIELD.
Vision:
Working together to build a world of equal opportunity for all Individuals in the Communities, through the merger betweens cultures and people and to assert equal rights in societies.
Mission:
To Promote, Develop and protect the multicul tural Dialogue among people; Human Rights; the solidarity; Opportunities of progress, debate and social justice.
Values:
The Coordination Committee pursues icts objective and Its Mission inspired by The Following values: Diversity, Solidarity, Respect for human rights, Independence, Democracy and Participation, Honesty and Transparency, Effectiveness and quality of the work, Political impact, Planning and Efficiency, Quality of life.
The" Memorandum of Understanding" represents an attempt to create a network tor tne excnange ot information and best practices in following fields:
International cooperation and euro-mediterranean cooperation,

Global development education - EaS;

Orientation and training,

Local development,

Citizenship rights promotion,

National and european youth policies, intercultural dialogue,

Integration of digital gap,

Food right and food sovereignty,

Gender equality,

Non-discrimination,

Children rights,

Democracy, participation and transparency, and

Equality and solidarity.
COORDINATION FUNCTIONS AND ACTIVITIES:
Functions and priority activities of the Coordination are:

Promotion of international cooperation and Euro-Mediterranean cooperation;

Development of worldwide education-EAS;

Cooperation in education and training;

Protection of the food right and the Mediterranean diet;

Food, environmental sustainability and coexistence;

Protection of vulnerable groups and human rights;

Protection of equality and solidarity;

Guarantee of gender equality;

Promotion and guarantee of non-discriminatory and anti-racist values;

Promotion of intercultural dialogue and citizenship rights;

Promotion of human rights, childhood rights and youth rights.